eHerkenning van Z login
Voor leden van Bouwend Nederland
15% korting exclusief voor Bouwend Nederland leden
Wilt u gebruik maken van deze korting?
Kies dan in de registratieprocedure bij het onderdeel kortingsactie voor 'Bouwend Nederland' en geef uw lidnummer op.

eHerkenning niveau 3 wordt de standaard
In 2019 wordt eHerkenning verplicht voor overheidsinstanties. Vanwege de AVG zullen dan verreweg de meeste diensten achter eHerkenning niveau 3 aangeboden gaan worden.
Beschikt u nog niet over eHerkenning? Dan adviseren wij u om nu alvast te kiezen voor niveau 3.
Hoe ziet het voordeel eruit?
U ontvangt 15% korting op de aanschaf van uw eHerkenningsmiddel op niveau EH2, EH2+ en EH3. Kiest u daarnaast optioneel voor een OTP device en/of de Z login eHerkenning Beheermodule? Dan ontvangt u ook daar 15% korting op.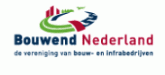 Alle voordelen op een rij
eHerkenning van Z login
De feiten
Z login helpt duizenden mensen dagelijks veilig in te loggen
523
dienstverleners
1560
aangesloten diensten
170444
Z login-gebruikers
Het mooie aan Z login is dat ik ook met een OTP device kan inloggen
Met Z login eHerkenning kan ik veilig inloggen, bijvoorbeeld bij RVO. Ons bedrijf ligt in een buitengebied, waar het bereik voor mobiele telefoons niet altijd optimaal is. Het mooie aan Z login is dat ik ook met een OTP device kan inloggen, waardoor ik ook toegang kan krijgen tot de relevante informatie als mijn bereik slecht is. En omdat we LTO-lid zijn krijg ik bovendien extra korting!
Ik zag meteen dat we dit centraal, concernbreed moesten aanpakken. Gelukt, met dank aan de klantenservice
Met de Enterprise Solution houden we overzicht over alle afdelingen en divisies. Voor ons is het een hulpmiddel om ons werk goed te kunnen doen. Met zoveel vestigingen zou uitzoeken wie we waarvoor moeten machtigen nog best ingewikkeld kunnen zijn. Dankzij de professionele ondersteuning van de klantenservice was het echter snel geregeld en kunnen we het nu zelf beheren.
Voor KWS is eHerkenning een must voor het meedoen aan aanbestedingen én het aanvragen van vergunningen
En het levert een aanmerkelijke tijdwinst op.
Z login doet meer
Misschien bent u op zoek naar
Z login Enterprise Solution
eHerkenning voor meerdere vestigingen of veel gebruikers aanvragen? De Enterprise Solution biedt u de mogelijkheid machtigingen van medewerkers binnen uw bedrijf eenvoudig en overzichtelijk te beheren.
Bekijk Z login Enterprise Solution
eHerkenning op alle niveaus
Er zijn eHerkenningsmiddelen op 5 betrouwbaarheidsniveaus (EH1, EH2, EH2+, EH3 en EH4). Hoe hoger het betrouwbaarheidsniveau, hoe meer zekerheid de dienstverlener krijgt over uw online identiteit. Wij leveren alle niveaus.
Bekijk alle niveaus
Over Bouwend Nederland
Met ongeveer 4300 aangesloten bouwbedrijven is Bouwend Nederland de grootste ondernemersorganisatie in de bouw. De organisatie verenigt, verbindt en ondersteunt bouw- en infrabedrijven op drie manieren.
Ten eerste is er brancheontwikkeling: Bouwend Nederland stimuleert de professionalisering van de bouwsector met programma's gericht op de bedrijfsvoering van bouwondernemingen.
Daarnaast behartigt Bouwend Nederland hun belangen bij landelijke, provinciale, regionale en lokale overheden en bevordert bouwproductie. Zo worden voor bouw- en infrabedrijven randvoorwaarden geschept waarbinnen zij optimaal kunnen presteren.
Ten laatste is Bouwend Nederland een dienstverlener: of het nu om juridisch advies, verzekeringen of bedrijfskleding gaat, het pakket aan activiteiten dat de organisatie leden aanbiedt is uitgebreid en speelt zich op alle niveaus binnen de vereniging af.
Ledenvoordeel
Leden van Bouwend Nederland profiteren niet enkel van financiële voordelen; er is ook sprake van betere voorwaarden en condities. De ledenvoordelen zijn onderverdeeld in zes categorieën: preventie en verzekeringen, personeel en arbo, strategie en organisatie, mobiliteit, telecom en ICT en financieel en overig. Meer dan de helft van de leden realiseert op deze manier al meer korting dan aan contributie wordt betaald.